Welcome to the Sketchpad 5.1 Wiki!
Sketchpad or otherwise known as Sketch io is a popular drawing program. With about 18 different tools and 20 saturation choices it's easy to make any kind of art.
What Is Sketchpad 5.1?
Sketchpad 5.1 is also called Sketch Io. It is a private drawing program you can access for free on a computer or a device that can access the internet. Sketchpad 5.1 can be used even when there is no internet. Best of all, Sketchpad is completely free online.
Why Sketchpad?
First, Sketchpad™ is professional with many choices and color keys plus a range of Color Theory. Unlike other free art programs online, you can get rare and unusual brushes such as Calligraphy. You also can upload images(Learn more by visiting Uploading images), but tracing someones work is not allowed, its known as "Stealing Someones Work" in this wiki. Yes, there are rules. You are allowed to upload your art you have drawn, but tell the entire process. If you refuse, we will think you have copied someones work and I will delete the page and ban you. You will not be able to come back unless you tell me what you actually did, but that rule may change overtime. We really want readers to spread the word on other wikis! I have put much of my time to this wiki and I want many users of Fandom to follow the wiki! 
Who In The World Is Tomato?
Tomato is a ginger and white American guinea pig. He is not real, yet is huge in this wiki!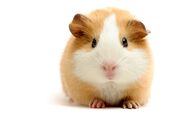 He draws realistic carrots and other vegetables in Sketchpad 5.1, and he is a good singer. His BFF is a cat named Fuki-Fuki, a albino Toy Calico. He is very small, about the size of Tomato, and easily gets a temper. Unlike Tomato, Fuki-Fuki isn't very good at drawing.
Or search Sketchpad 5.1 in Bing or Google!
Here Here are some pictures that are recommended for your pages, or that are pretty interesting. The slider gets updated all the time, so keep your eye on it for more pictures!
Drawing Classes
Ready to level up your drawing skills? With our classes we can help you learn how to draw better, and many varieties of classes to choose from! Pre-Class: Pre_DRAWCLASSES
Lessons: DRAWING ACADEMIES AND SCHOOLS For begginers:[[Begginer_DRAWCLASSES
Advanced drawers: Reaching High; Master Classes Finally, Imagood Drawer Jr. Highschool for master drawers!
Poll
Useful Sources
[[1]] -Visit the drawing program and share your art!
Brushes -Learn all the need-to-know stats and facts of brushes by simply looking through them!
==Pencil Art== -Not all art on here is digital. Learn the rules and style in Pencil Art.
The Latest On Sketchpad 5.1 Wiki!
Awesome: A NEW UPGRADE! Ubi and me have created our CSS (Do Not Enter) and changed our font to indie flower. We are also working on a editbox!
I am planning to sponsor the Wings of Fire Wiki!
Community content is available under
CC-BY-SA
unless otherwise noted.